Sync Studio will enable you to establish the relationships of objects and fields between your activated synapses and the Syncari unified data model. Use Sync Studio to map source objects/fields and destination objects/fields between activated synapses and the Syncari unified data model. You can organize the Syncari unified data model within Sync Studio using the drag-and-drop canvas interface.
Sync Studio Entity Pipelines
This is the initial page within Sync Studio. When you authenticated Synapses, you had the option to "Activate and Create Pipelines". This pre-seeds your Sync Studio with the common Entities and relationships from a Salesforce point of view.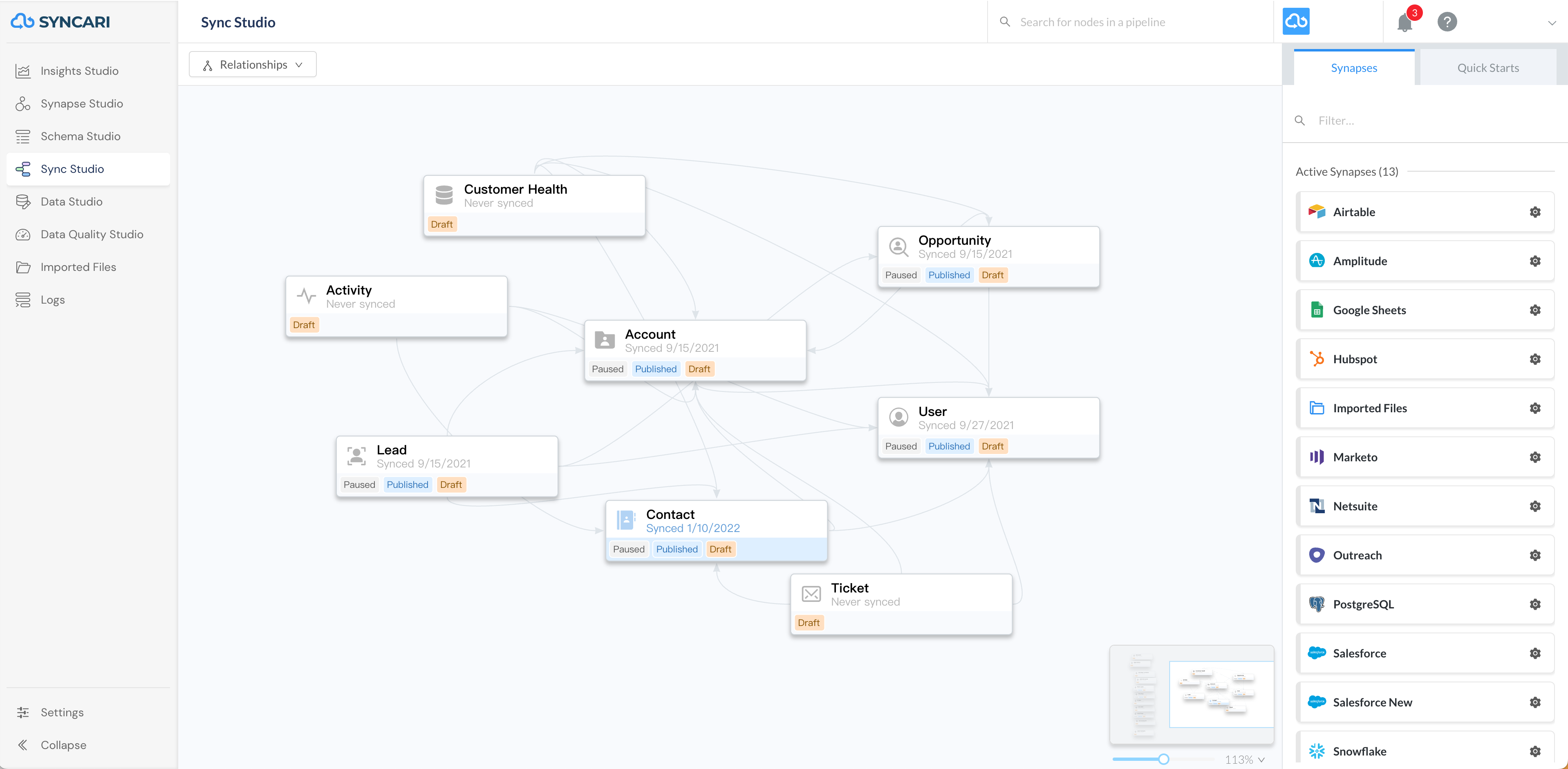 To add additional Entity pipelines, click on the gear icon on the right side of a Synapse you want to sync data to/from. You'll then want to select on the Entity (or object) you want to sync, and click Create Entity.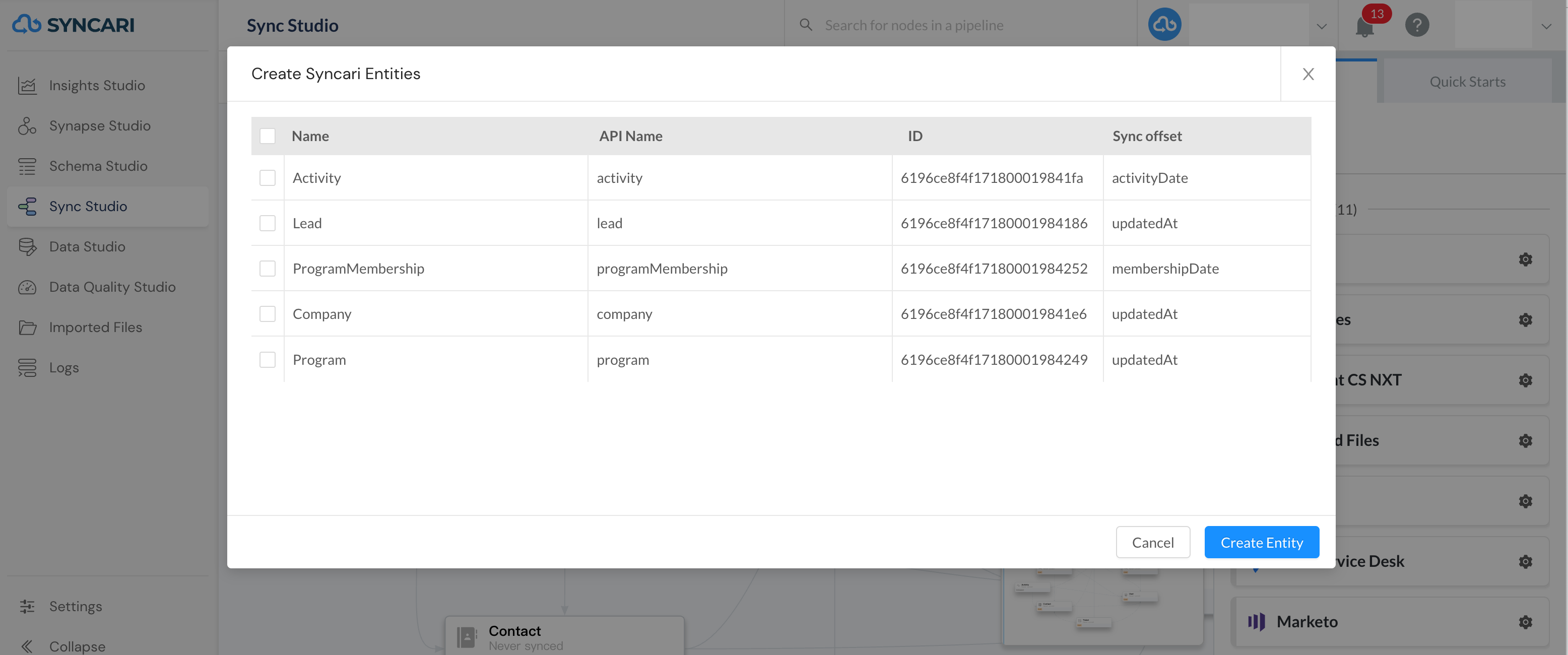 If you double click on an Entity within the initial Sync Studio page, it'll take you to the Entity Pipeline. To start, you'll navigate the the 3rd tab over on the upper right, the server icon to add source(s) and destination(s). Below is an example of what a contact unification pipeline can look like.
Sync Studio Field Pipelines
To drill-down one level to a Field Pipeline, you'll single click on the Syncari center node which will show all the fields within that entity. Any fields with in Yellow show you that there is a draft version. Additionally, the server icon to the right of the field name shows that this field is unmapped.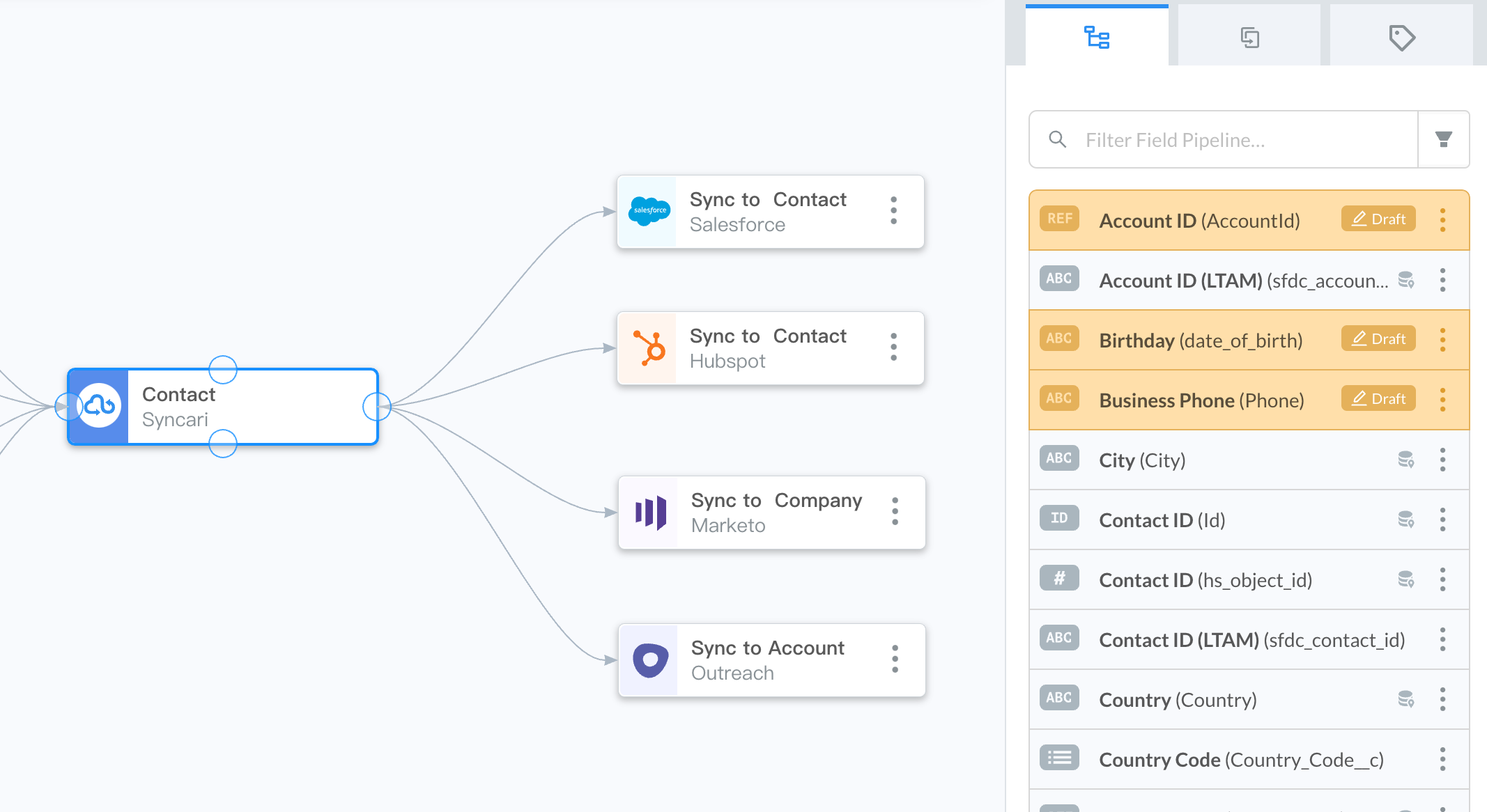 Clicking on any one of the fields from the list above will get you to its Field Pipeline. You can see the breadcrumbs navigation at the top, which in the example below shows "Contact" as the Entity and "Email Bounced Date" as the Field Pipeline.

What's Next?