The Oracle CX Synapse enables data synchronization between Oracle CX standard objects and Syncari entities using the Oracle API. After the Synapse is Authenticated, you can Activate it, which enables Syncari to replicate the Oracle CX schema and make it available within the Unified Data Model.
Using Sync Studio, you can map Oracle CX Standard objects to Syncari entities, and Oracle CX fields to Syncari fields.
Synapse Capabilities
Schema Discovery of Limited Standard Objects
Bi-Directional Sync of Limited Standard Objects
Pre-requisites
In Oracle CX
Log into Oracle CX and copy the domain from the URL in your browser, we will use this a little bit later.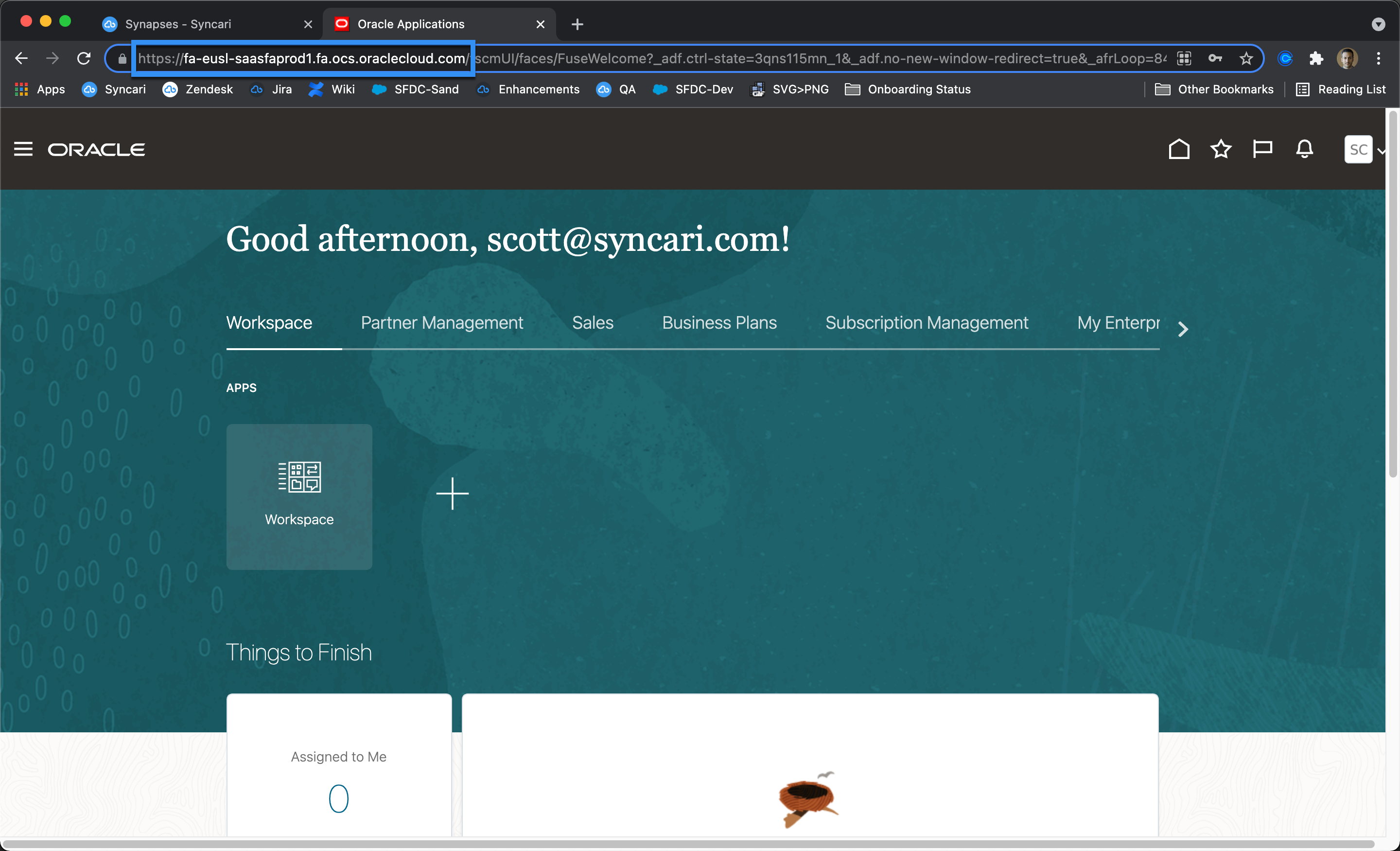 Note: Don't forget to include https://
In Syncari
Let's get started! First, navigate to the Synapses section, find and drag the Oracle CX Synapse onto the canvas.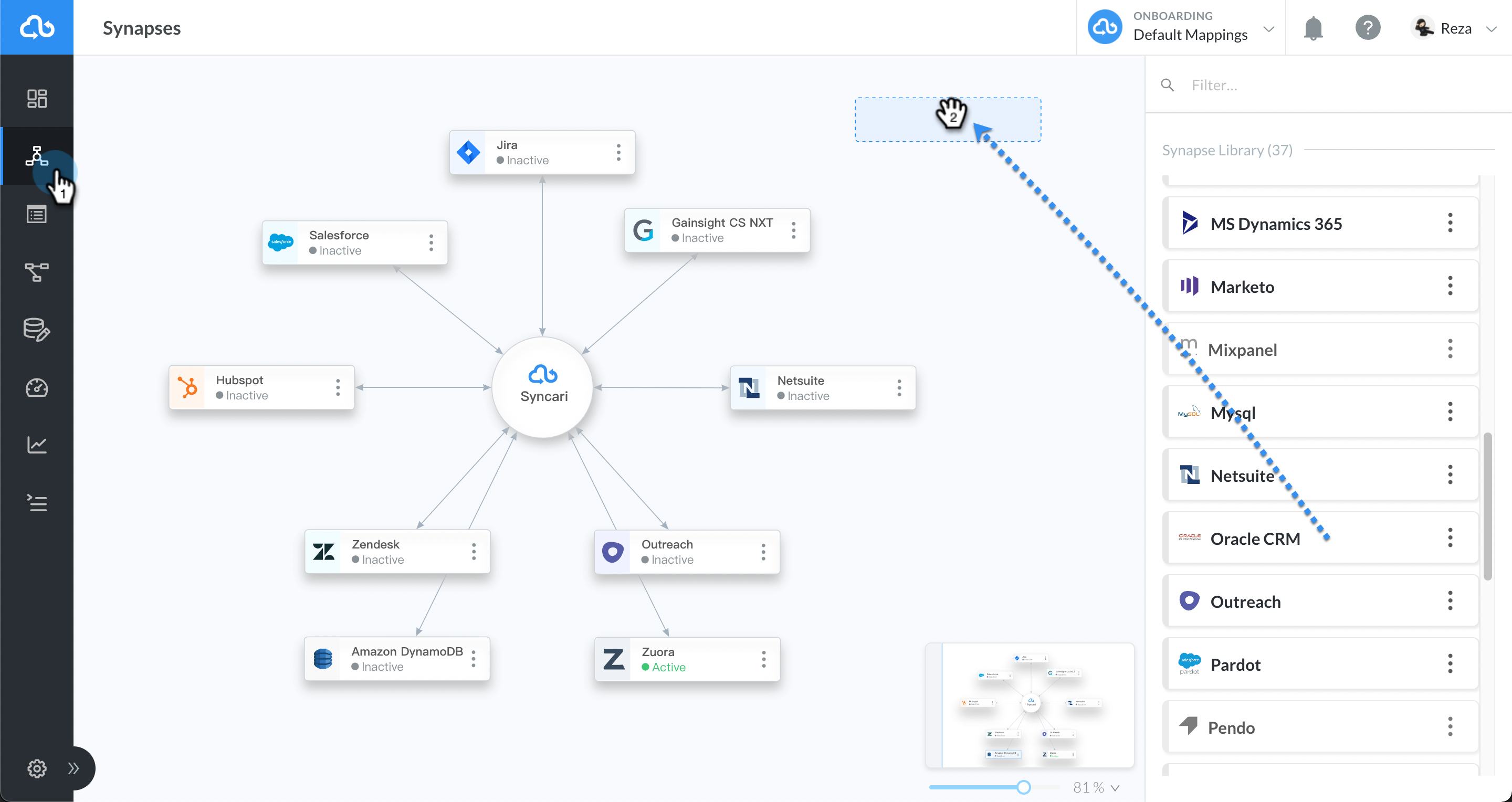 Enter a Synapse Name, the Endpoint URL you copied in a previous step and click Next.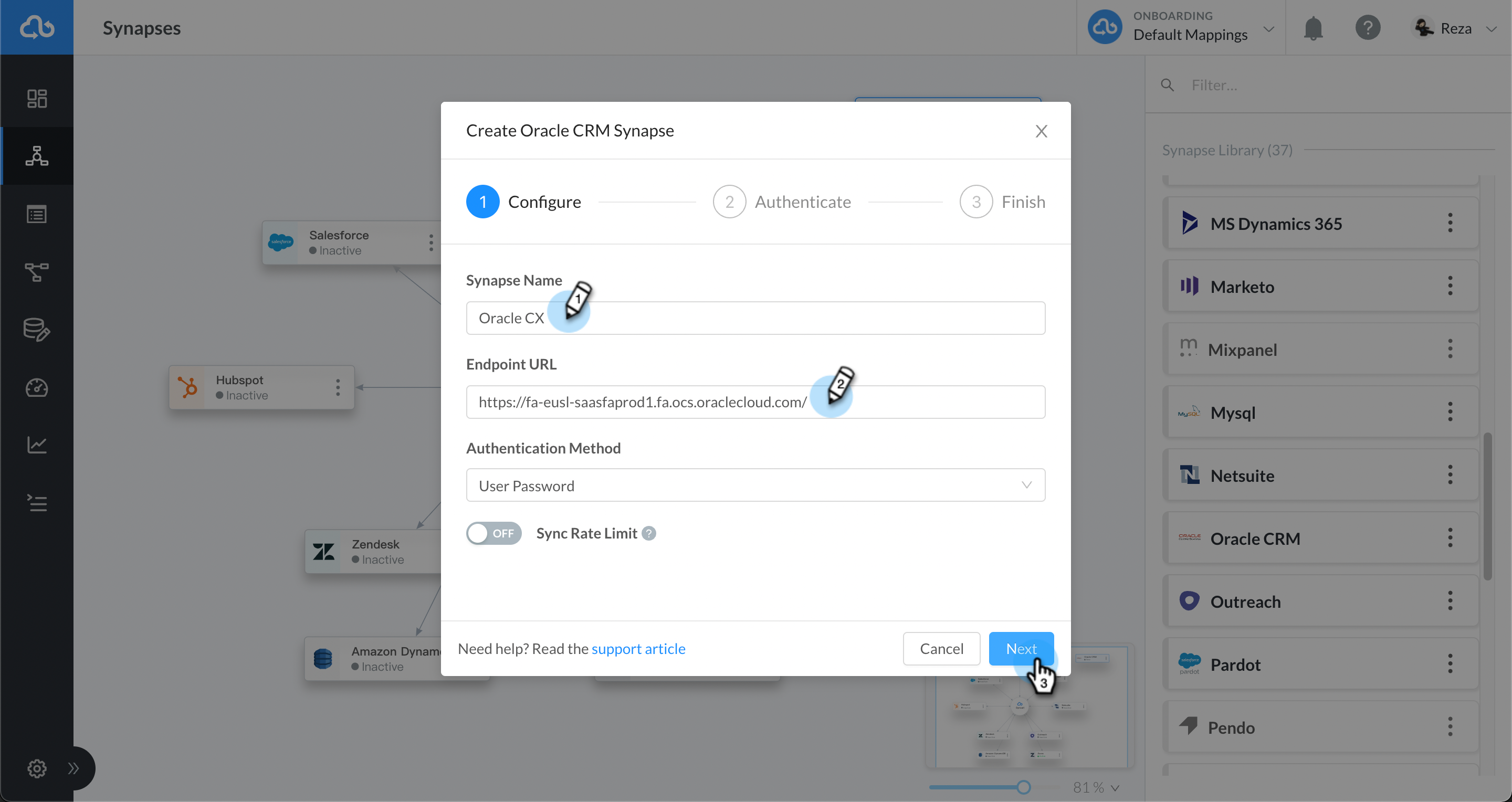 Enter your User Name, Password and click Authenticate.
NOTES: We recommend using an Admin user to ensure all the necessary permissions are set.
You should see confirmation of successful authentication now. Click Next.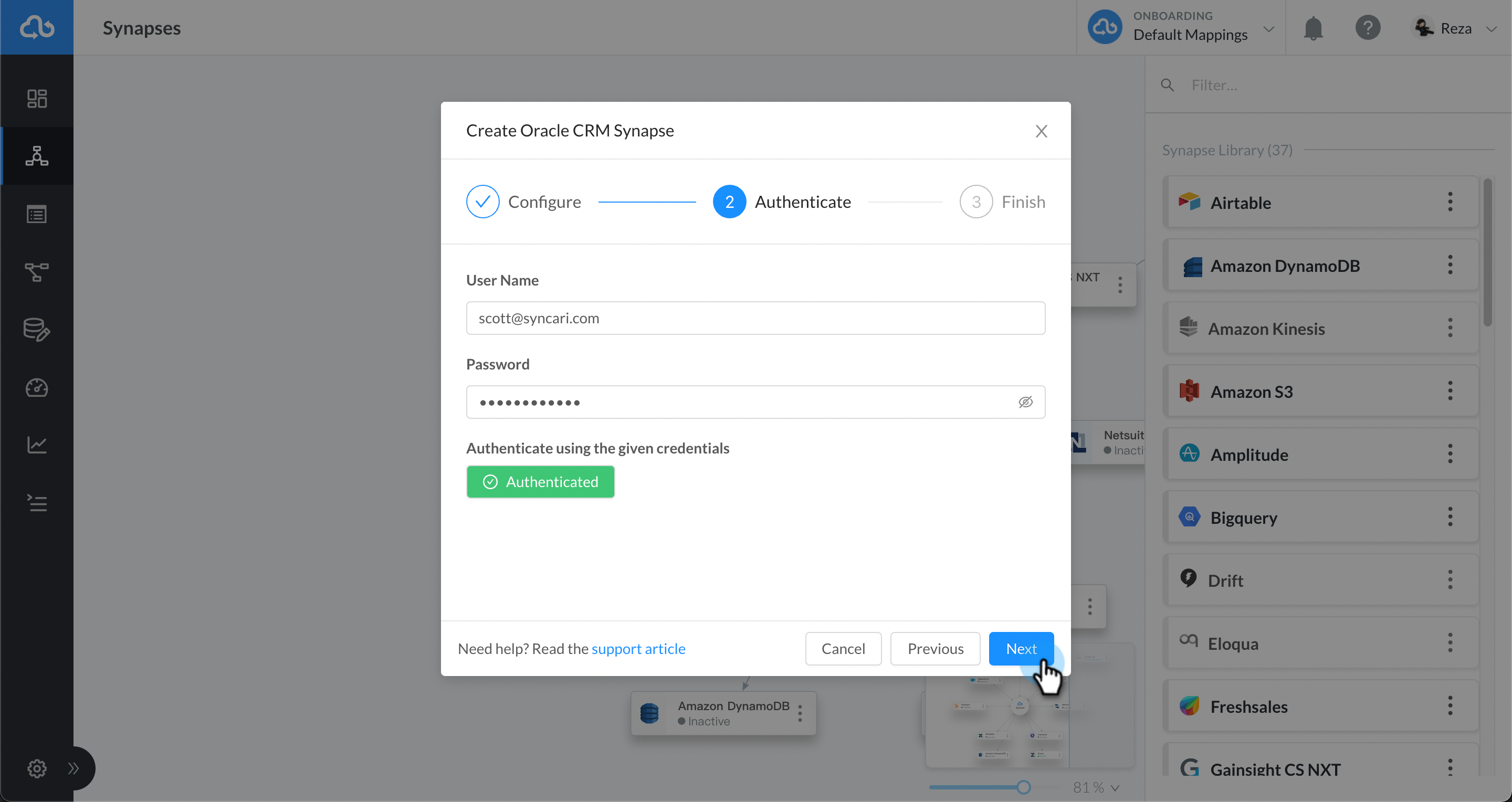 Go ahead and Make Synapse Active.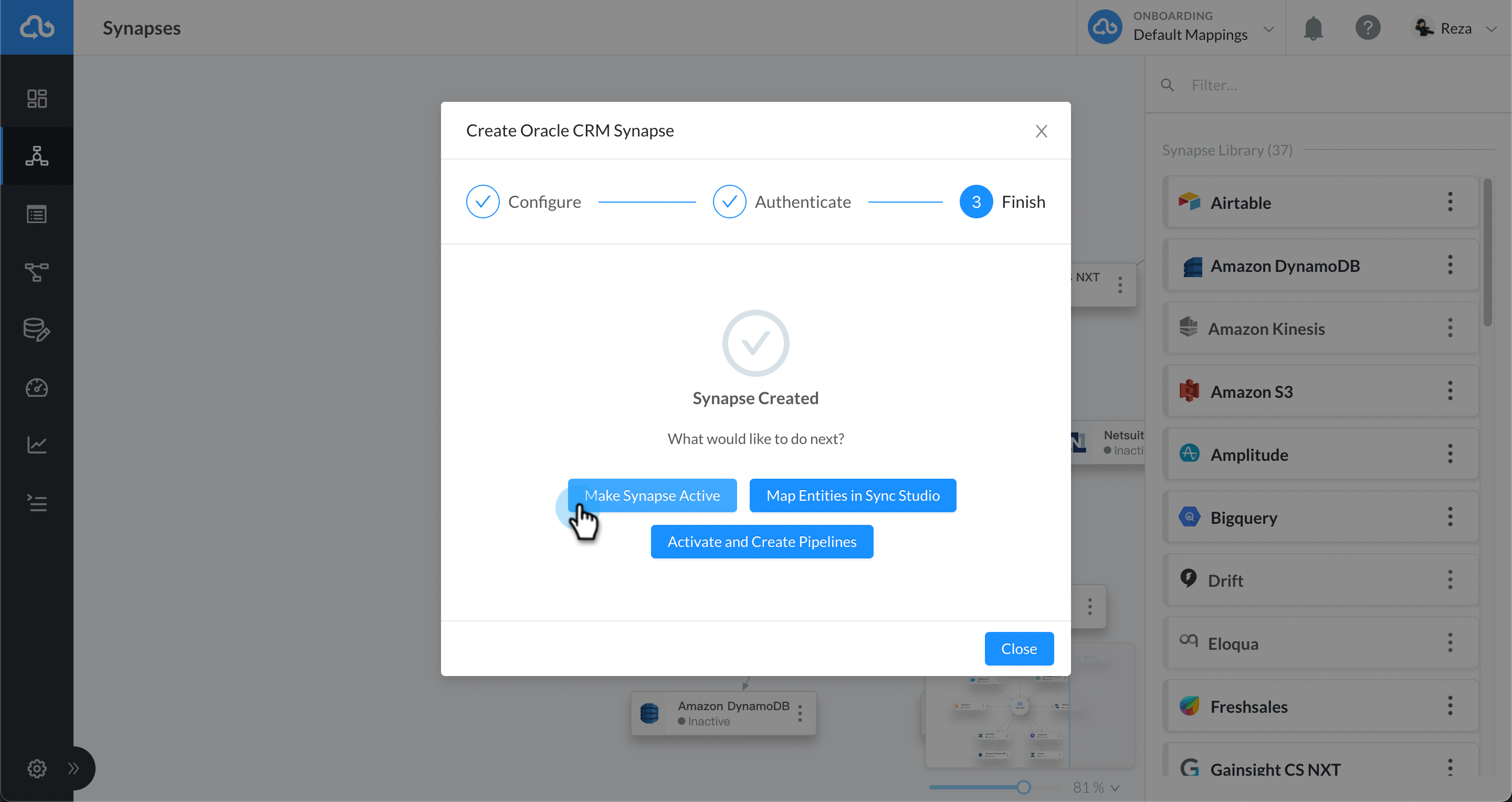 Once activated, go ahead and Close the Synapse setup modal.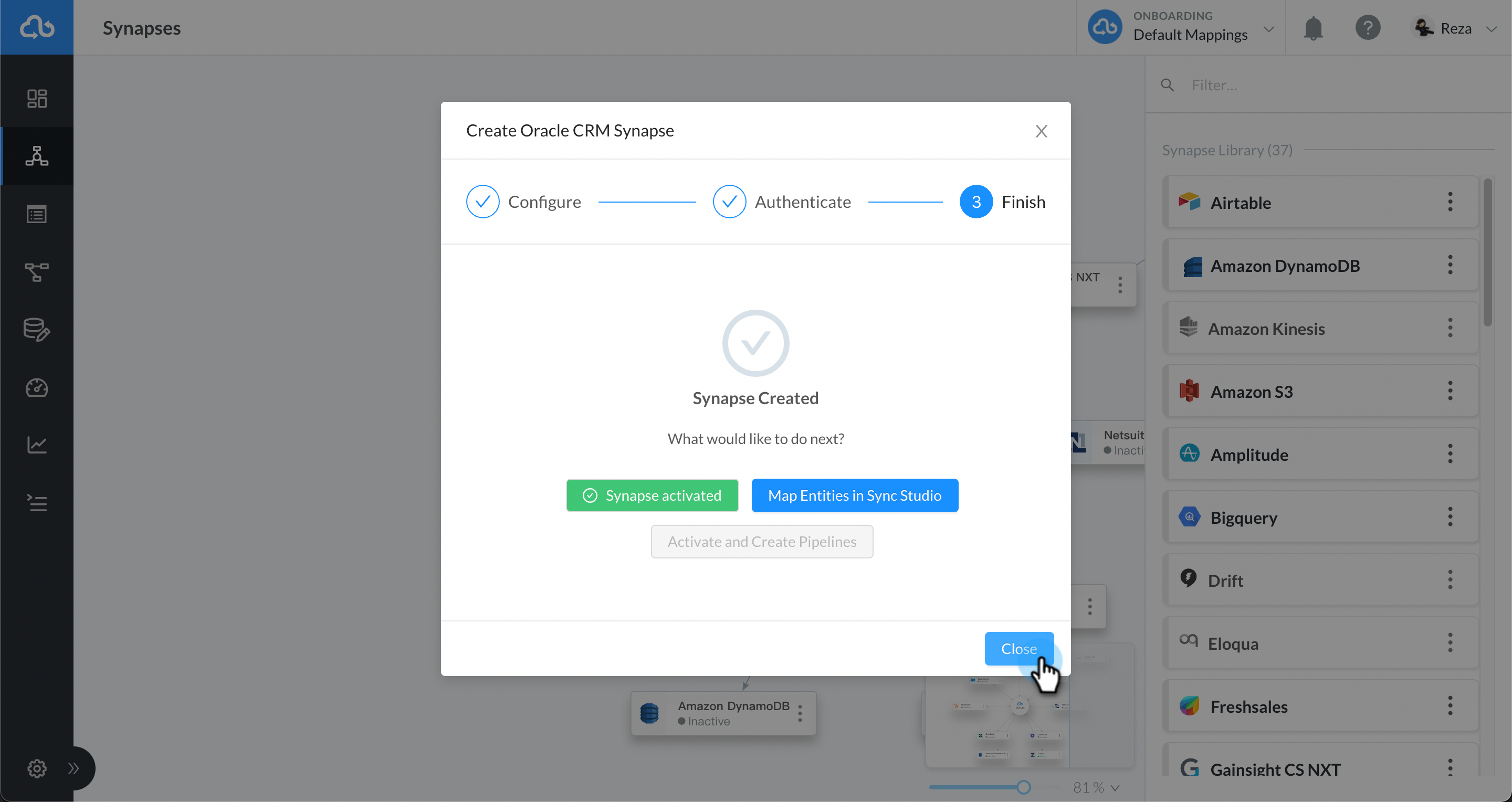 Congratulations and well done!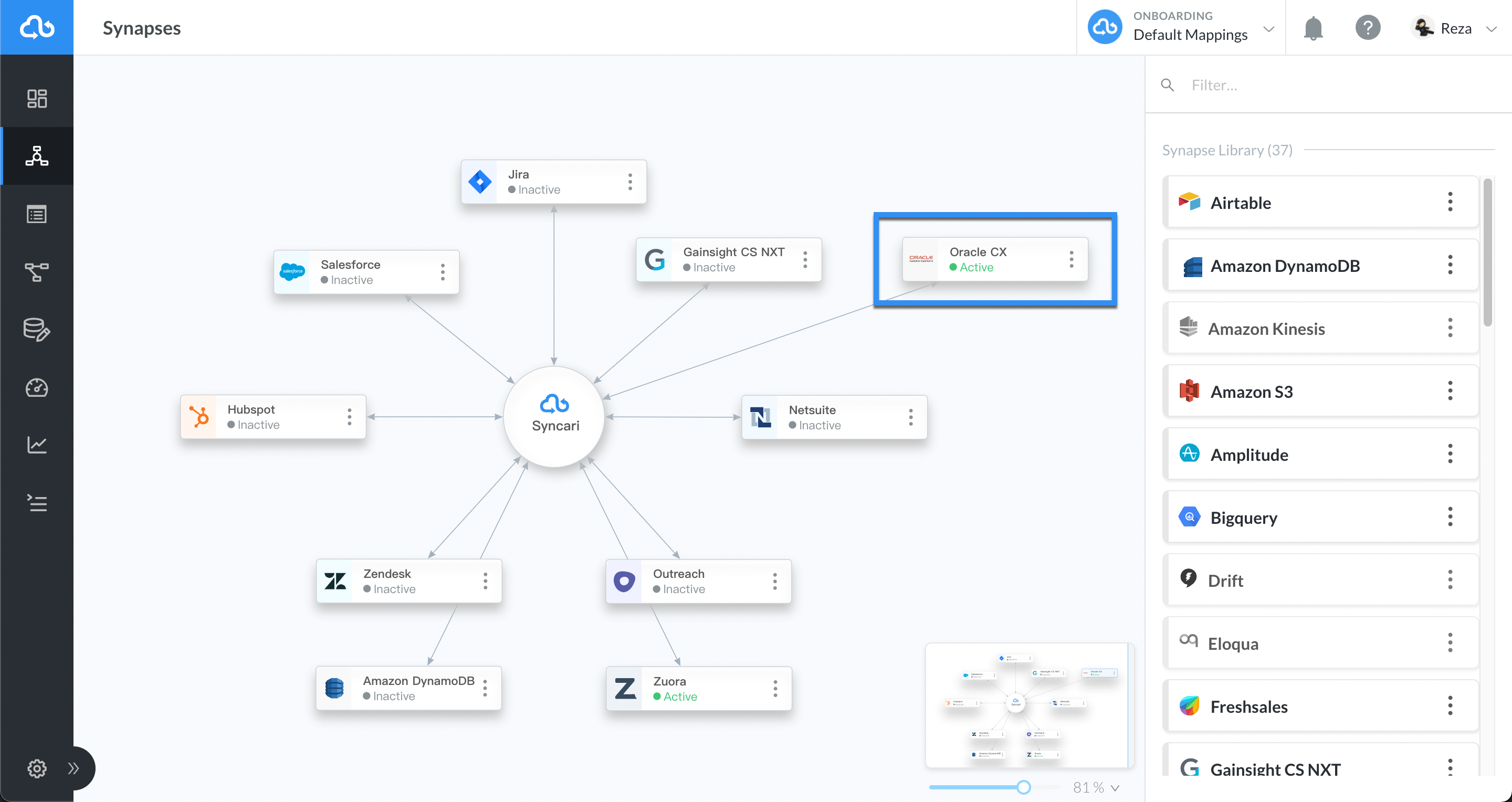 Activating the Synapse does not begin any kind of data transfer. We do however grab a copy of the Oracle CX Schema for the objects we currently support.
A few things to know
We currently support the following Oracle CX objects:
Account
Contact
Sales Lead
Opportunity
Resource
Activity
What's Next