When a pipeline is in Published status and the sync cycle is active, you will notice a Pause button is available. Use the Pause button pause the sync cycle for a published pipeline. You can use it to pause your pipeline while troubleshooting.
➡️ To pause a pipeline, click Pause.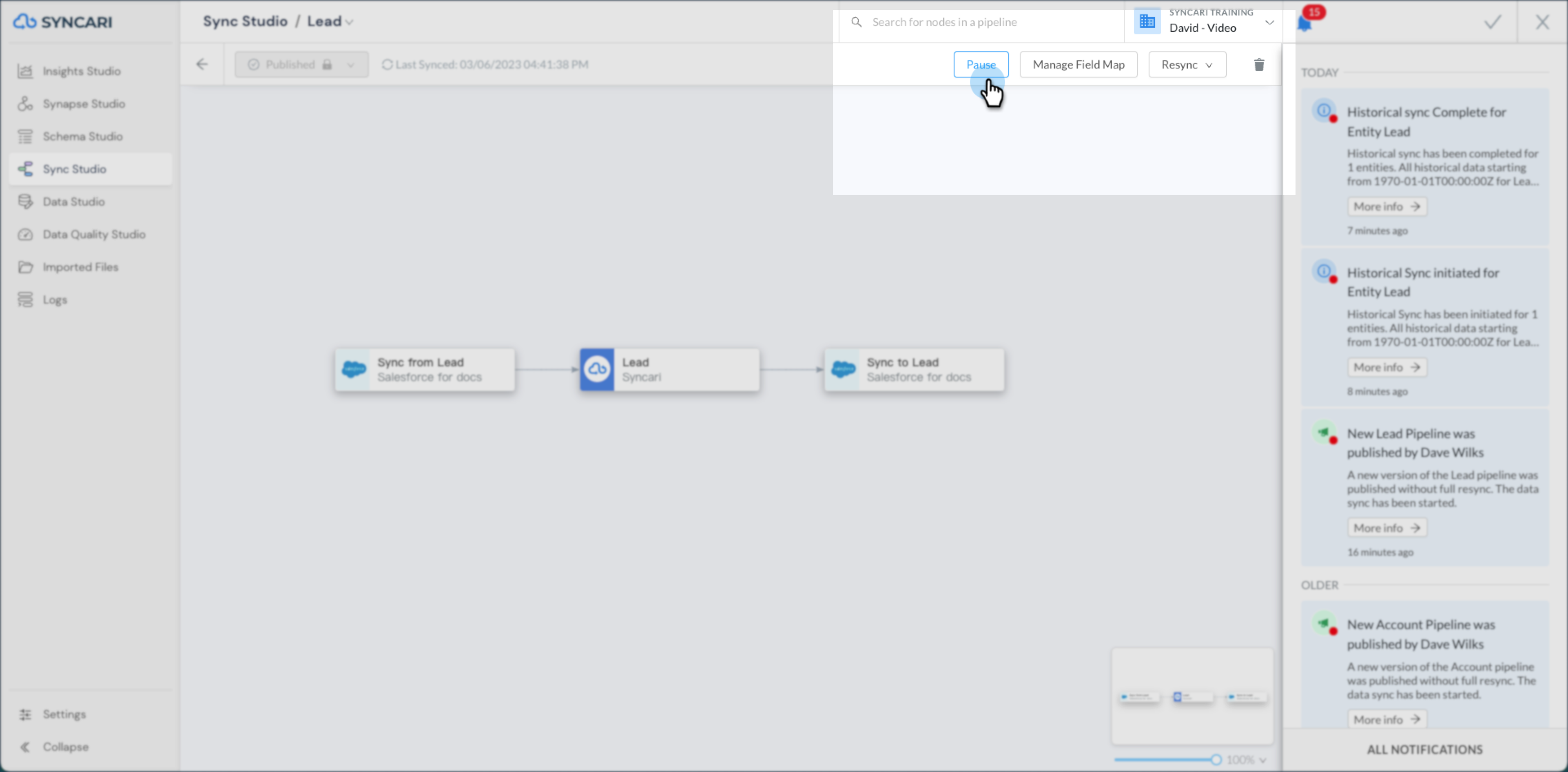 After you pause a pipeline, Syncari sends a notification. You can review the notification and check the sync cycle details. When you're ready to start the pipeline again, click Resume.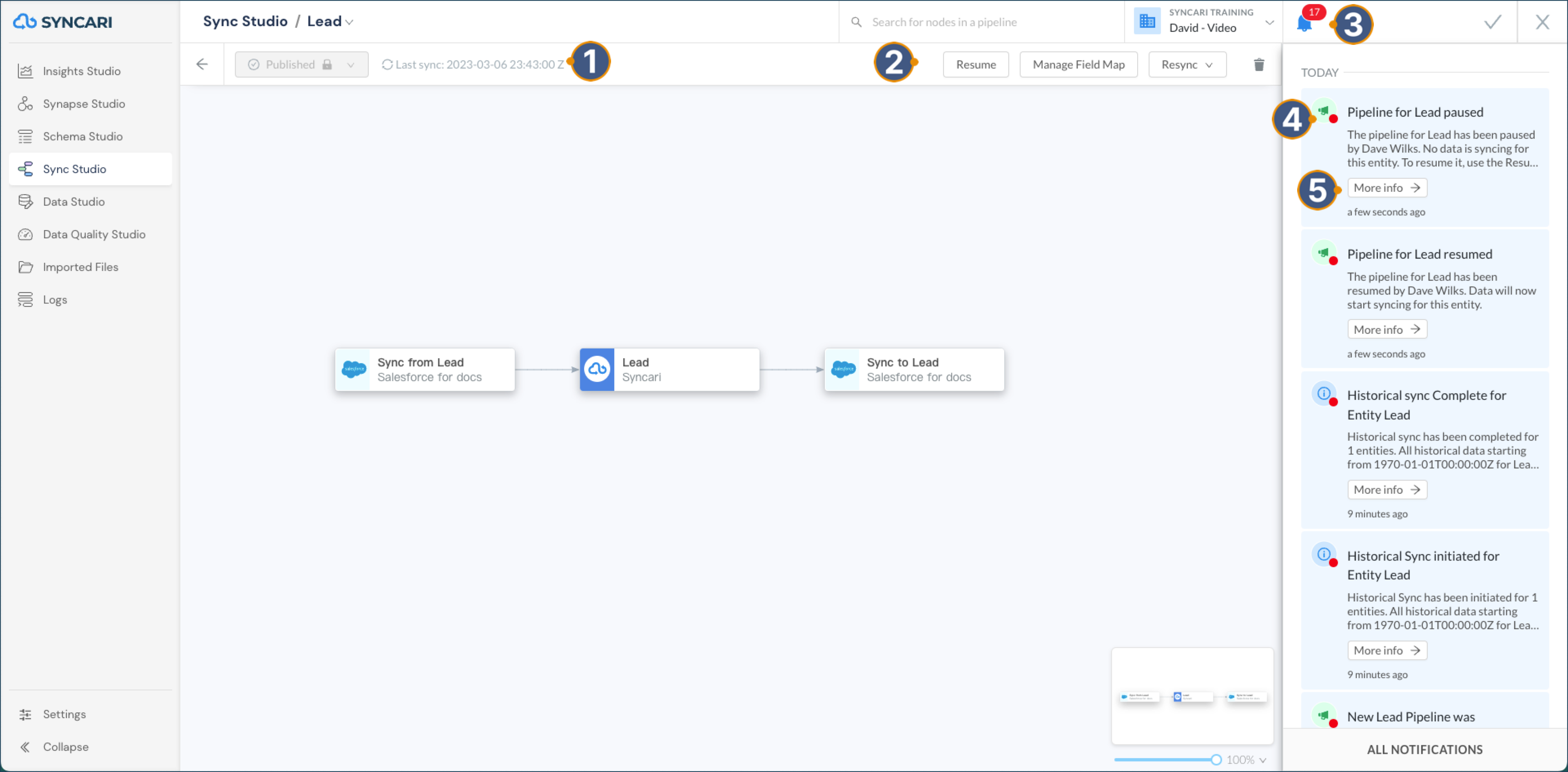 The date and time of the last sync cycle.
Resume enables you to restart the pipeline.
Click the Notifications icon to view important messages (see Notifications).
Review the Notifications messages.
Click More Info to see details.