Schema Studio provides you with visibility and interactivity with the schema of your connected synapses and the schema within the Syncari unified data model. Each synapse schema includes the objects and fields of the connected synapse and the relevant metadata like API Name, Display Name, Data Type, and more.
Exploring Schema Studio
When you open Schema Studio Syncari shows the entities that comprise the schema of the Syncari unified data model. Switch to one of your connected synapses to see its schema.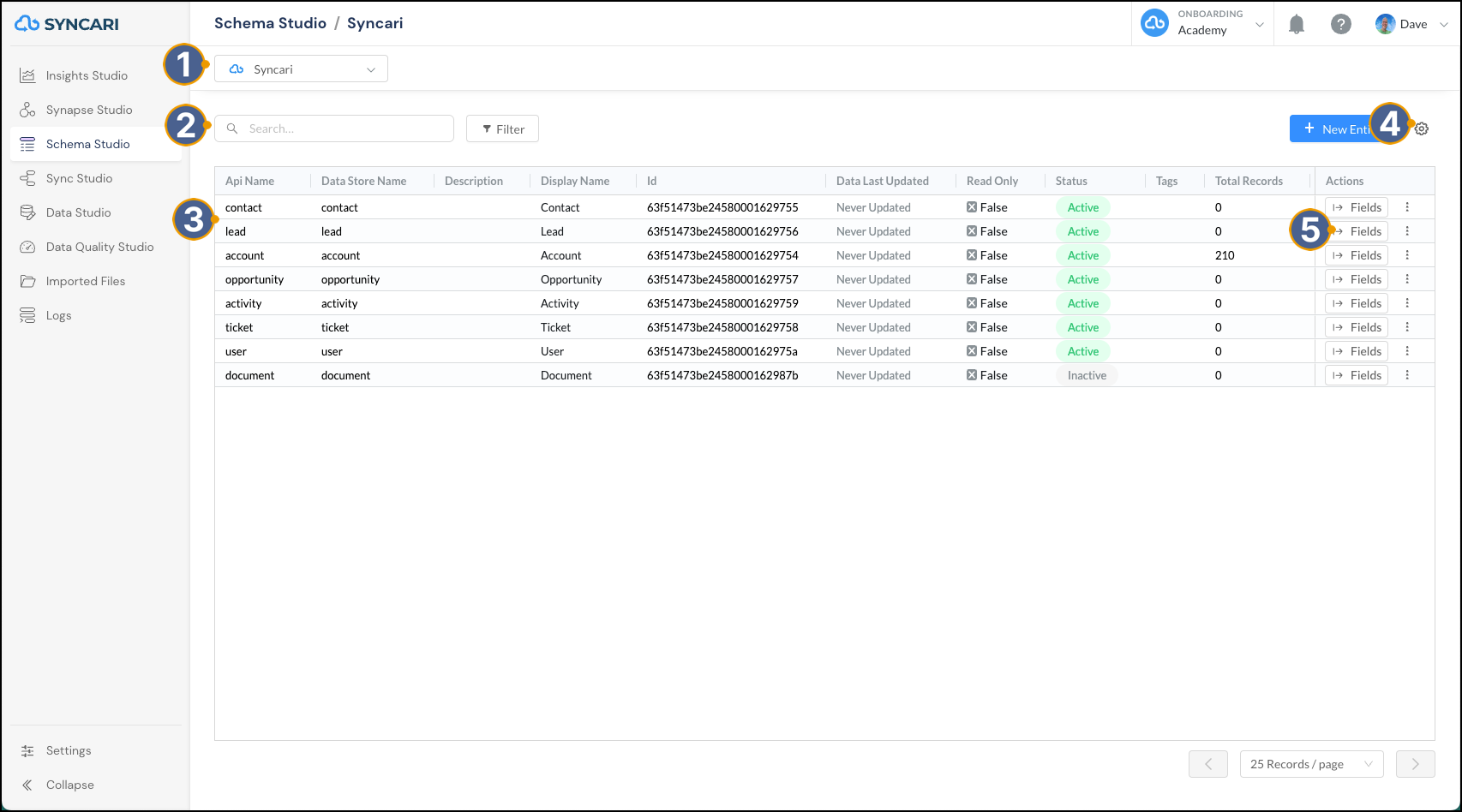 See the schema of another synapse.
Search for entities in the selected schema.
Select an entity to see the configuration or make an update.
Add or remove columns from the schema view.
View and manage the fields in the selected entity.
What's Next?
Check out this next article to understand Using Schema Studio.