Sync Studio can perform various error checks to validate your pipeline configuration when working with pipelines. Pipeline Validation checks for errors in the construction of your pipeline. Syncari runs through each node one at a time to check for errors with the synapse connection, mapping, functions, and more.
You can validate both entity and field pipelines. If you validate an entity pipeline, it also validates the field pipelines in it.
As a best practice, you should always validate your entity and field pipelines. This is a crucial step to perform before Testing Pipelines and Publishing Pipelines.
➡️ To validate a pipeline:
In Sync Studio, click Validate.
Review the results in the panel on the right and the status bar at the top of the canvas.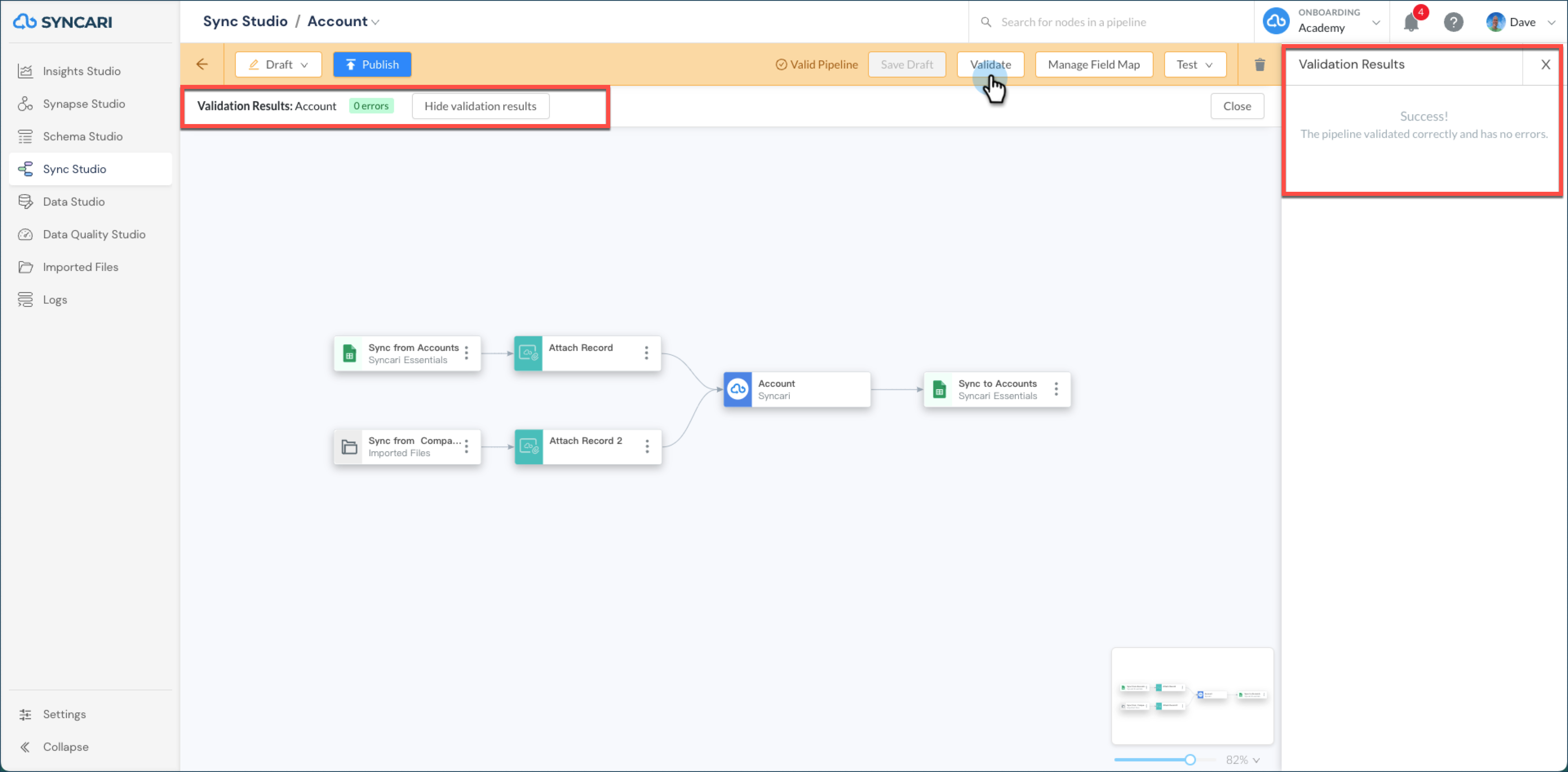 Validation Failed
If you encounter a "Validation Failed" message, Sync Studio will provide you with the relevant information you need to correct the error.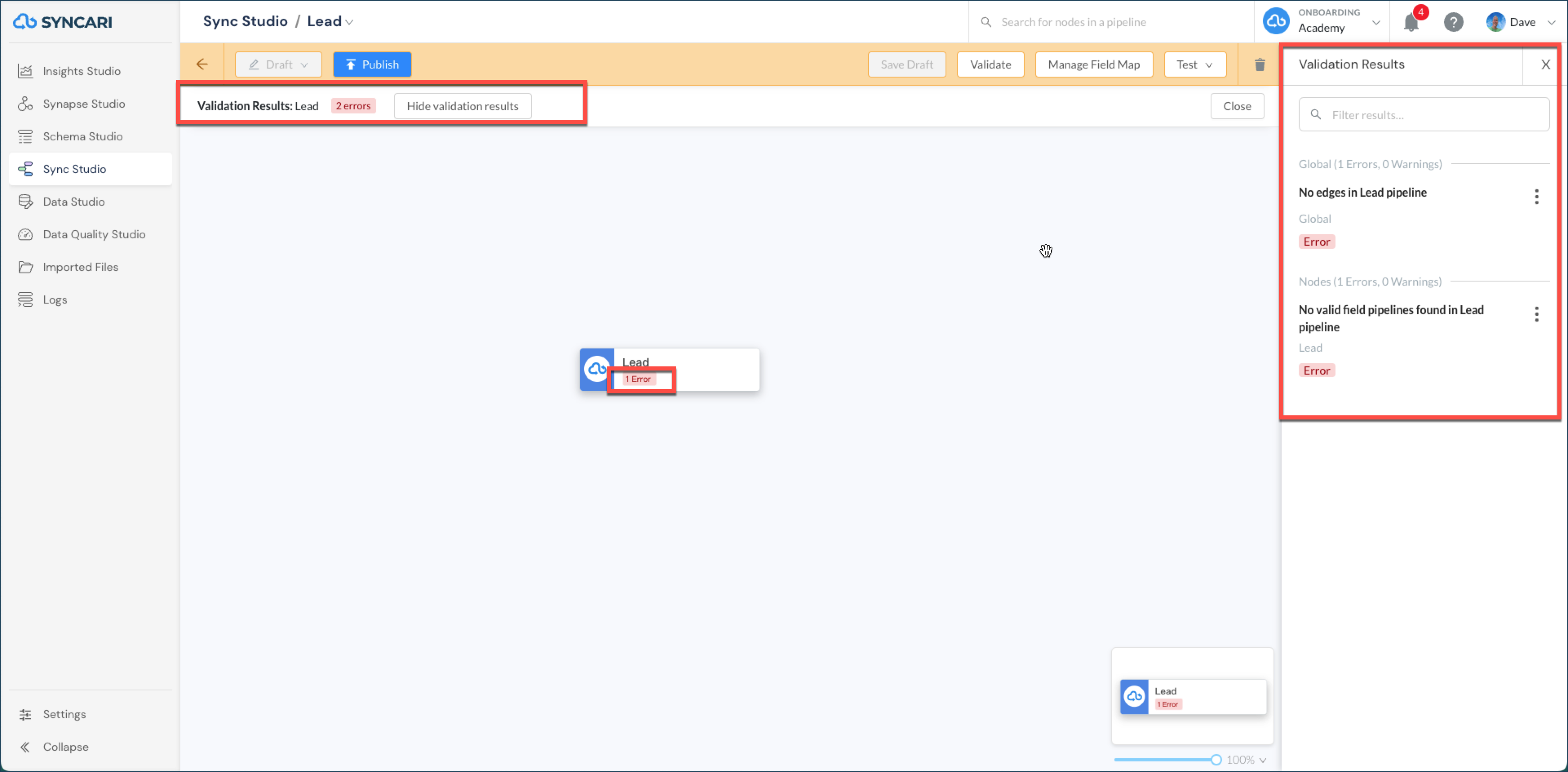 If you encounter a "Validation Failed" message that you cannot resolve, contact one of our Onboarding and Support team members for additional help.