Syncari Insights is a visualization layer enabling you to create data cards and dashboards using the records in your unified data model. Insights visualizes data from your Syncari entities with charts and graphs. Using Insights, you can see reports, metrics, and trends from your unified data.
Insights relies on data sets—queries against the Syncari unified data model—to drive analytics in dashboards. Data sets provide the underlying information for data cards (data visualizations) and dashboards (collections of data cards). Visualizations can include one or more data sets.
The data cards remain up-to-date as Syncari updates the data automatically when it runs pipelines against connected Synapses in your Syncari instance.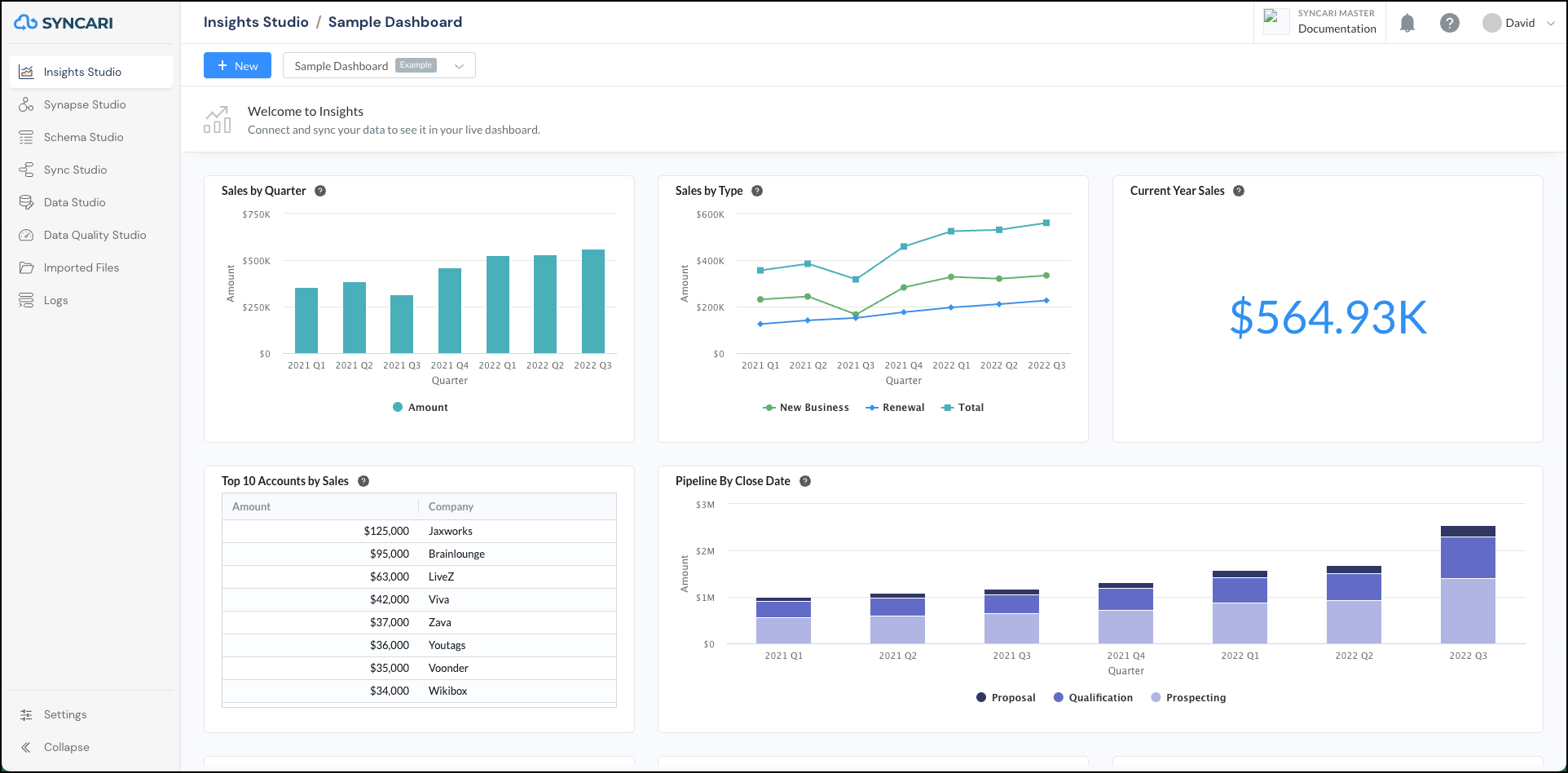 See How to Set up a Dashboard in Under Three Minutes
Accessing Insights
Syncari offers Insights as a premium feature. If you'd like to use Insights, contact your Customer Success manager. After you get access, you can find Insights Studio at the top of the left-side navigation area.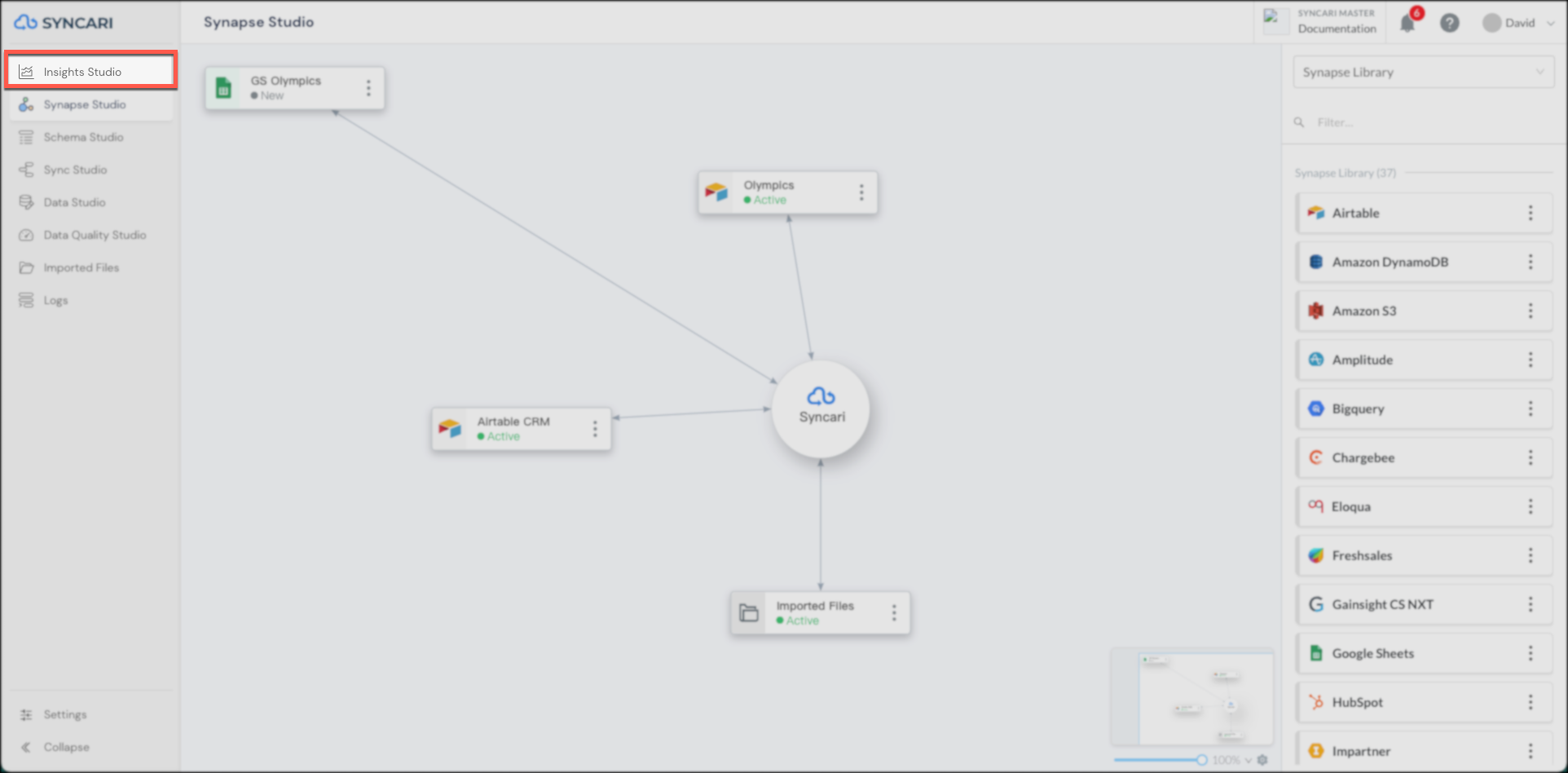 Getting Help and Support
Syncari aids you on your journey to using Insights with documentation and your support and customer success contacts.
Use the Help Center to find steps to building your Insights from the ground up. We've organized the insights content to make it easy to find the information you need. Take a look at these tips to help you find and use the information in the Help Center.
Search is your friend. Consider including the term "Insights" in any of your searches.

See all Insights content on the Insights category page.

Familiarize yourself with Insights in the Insights Overview section.

Learn how to create dashboards, data sets, and data cards in Building and Managing Dashboards.

Find more detailed information about Insights in the Insights Reference section.